If this global pandemic has thought us anything, it is that our current financial system is weak and crumbling. The concept of using fiat money as a valid means of payment is losing ground daily, especially with the amount of paper money getting printed every day by Central Banks across the globe during this pandemic.
According to data from the Federal Reserve, money printing is at an all-time high for the U.S even as the Federal government continues throwing money at the pandemic in a bid to quell any panic and keep the economy running.
This massive money printing and short term solution to a much bigger problem comes with its adverse effects, we can already see the cracks in the wall with inflation surging higher, the interest rate at rock bottom, and debt at an all-time high.
What all these simply means is that:
Your money is losing value every day you hold it as fiat. And with inflation at ATH and interest rates at ATL, your savings is also losing value and the longer you leave it in the Banks the more money you lose.
Take The Next Step Now!
You can stop this vicious cycle, and protect your money from a desperate government doing everything possible to save a dying financial system by simply buying Bitcoin.
With Bitcoin, you are free from the government's heavy restrictions, price manipulation, and lies. You have the freedom to do what you wish with your money and complete numerous types of transactions at the lowest fees.
You also own an asset that has limited supply (unlike the fiat currency that can get printed at wish by the Federal Reserve), Bitcoin will continue rising in value even as global adoption is increasing in both the retail and cooperate circles.
Bitcoin A Perfect Hedging Tool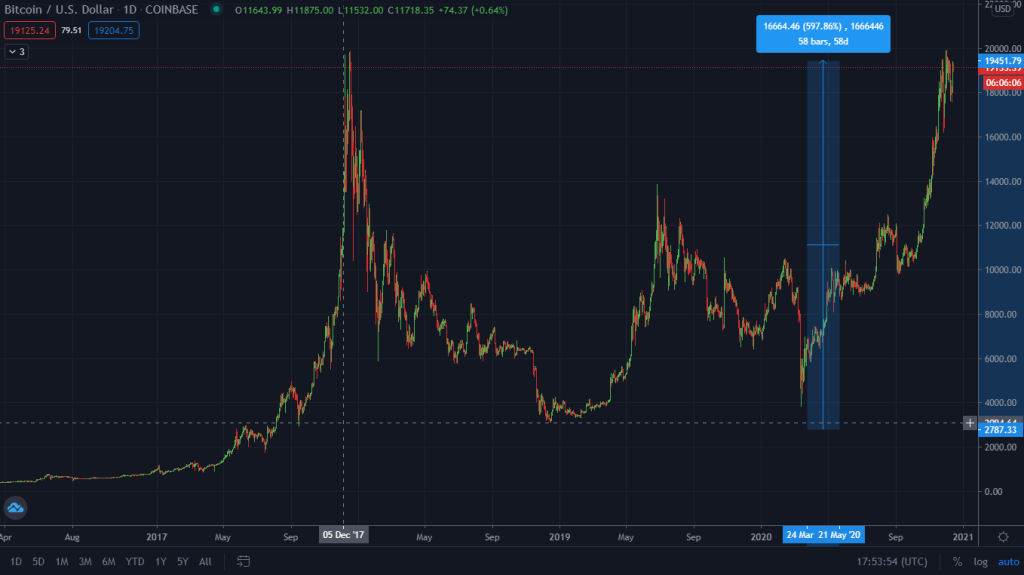 The Bitcoin price is uncorrelated to other traditional markets, making the Bitcoin cryptocurrency the perfect tool for hedging against a weak U.S economy and a crashing stock market.
And with the value of Bitcoin rising every day, the cryptocurrency can also serve as the perfect tool for protecting your money from the government and hedging against the hyperinflation we see rampaging the global economy at this point in time.
In countries like Venezuela, this inflation has surpassed 100%, making the Venezuela dollar practically worthless. In this country, Bitcoin adoption is at its highest and growing even as more individuals are discovering and switching to it as the standard means of payment.
We are seeing this same scenario play out globally, with almost all countries printing money in droves, inflation skyrocketing and the global economy failing. How long will it take before we reach the levels of Venezuela and how can you use Bitcoin to protect your wealth?
To gain more information on how to partake in this coming Bitcoin Bull run and trade this cryptocurrency, you can read my How To Trade Bitcoin Guide. You can also check my top list of Best Bitcoin Exchanges To Trade With
Recommended Bitcoin Trading Platforms: