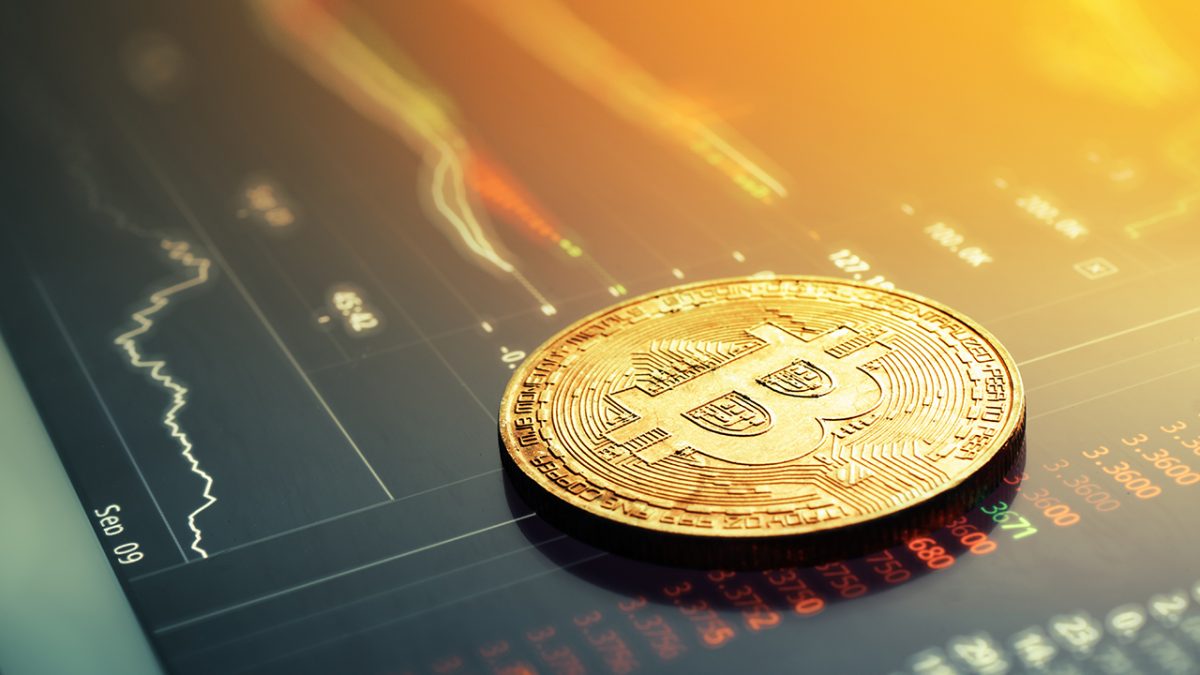 During a recent interview with Fox News, Texas Senator Ted Cruz shared his opinion on the flagship cryptocurrency and stated that it had potential. The U.S. Senator was supportive of Bitcoin, however, he also cautioned the viewers to be careful with the cryptocurrency, given its volatility.
During his interview, Ted Cruz stated:
"Look, I think [Bitcoin] has a lot of potential. I think we are seeing enormous growth in it."
The recent news of BTC being recognized as a legal tender in El Salvador is one of the biggest and historic examples of Bitcoin's potential and growth as mentioned by the U.S. Senator.
Therefore, if you have been looking to invest in Bitcoin then using the lowest fee Bitcoin exchange can be a suitable option for you. SwissBorg and Kraken are two of the safest exchanges potential investors can use to purchase Bitcoin.
Why Bitcoin Stands Out Among Other Crypto Assets?
There is no shortage of crypto assets in the market, some of which have been created quite recently. Despite numerous options for crypto enthusiasts, why does Bitcoin always seem to stand out?
According to Michael Saylor, CEO of MicroStrategy, Bitcoin is a cryptocurrency that symbolizes freedom and property to 8 billion people. During an interview, Saylor stated:
"Bitcoin is a technical solution to give 8 billion people property rights. I can own $100 in my hand as easily as I can own $1 billion."
The MicroStrategy CEO has also been known to prefer BTC over ETH as Bitcoin is a faithful crypto asset, which is also the strongest and oldest.
The opinion shared by Texas Senator, Ted Cruz, somewhat coincides with Michael Saylor's statement as well.
During his interview with Fox, Cruz stated that inflation in the country is on the rise, which is one of the biggest reasons why people have started moving towards Bitcoin.
"We are seeing inflation. We are seeing lumber going up, homes going up, oil going up, gasoline going up, energy going up, commodities going up, and I think people are going to Bitcoin as a hedge against that."
In short, Bitcoin is a feasible solution for a large number of people, especially during trying times such as inflation and the COVID-19 pandemic.
Why You Should Invest in Bitcoin If you Haven't Already?
The significance of Bitcoin has been enhancing rather than reducing as some people expected, especially after its major price correction witnessed last month.
However, news updates such as the El Salvador Bitcoin bill approval added great value to the crypto asset, which is currently trading at $37,058 (at the time of writing).
According to CNBC, there has been a 13% increase in BTC's price after El Salvador's Bitcoin bill was passed yesterday.
It appears that El Salvador's BTC initiative has had a positive impact on the price of the crypto asset.
Here is a graph by CoinGecko that traces the price of BTC before and after the approval of the Bitcoin bill in El Salvador.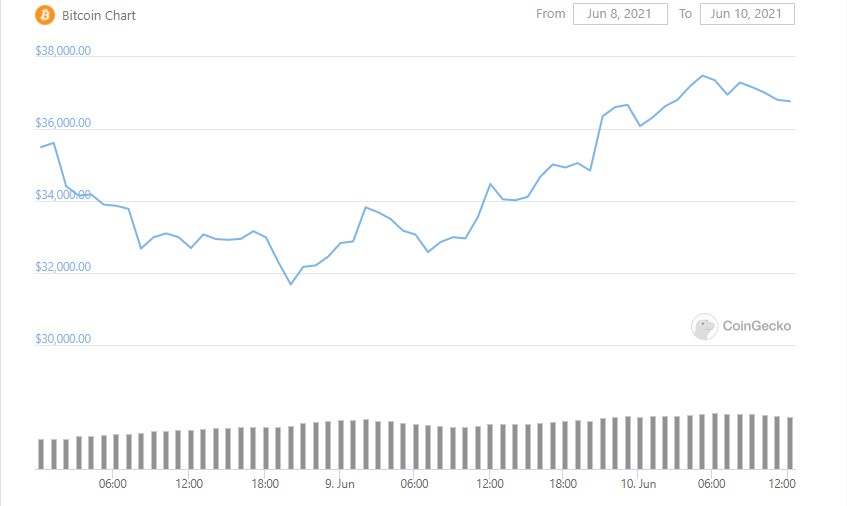 Therefore, people who have been interested in buying BTC but haven't done so yet can use the largest Bitcoin exchanges and invest safely and conveniently.
Novice investors can also consider crypto trading and enjoy its benefits by using a reliable exchange such as ByBit.
People who are interested in crypto trading but do not have sufficient time or expertise can opt for copy-trading and use PrimeXBT Covesting.