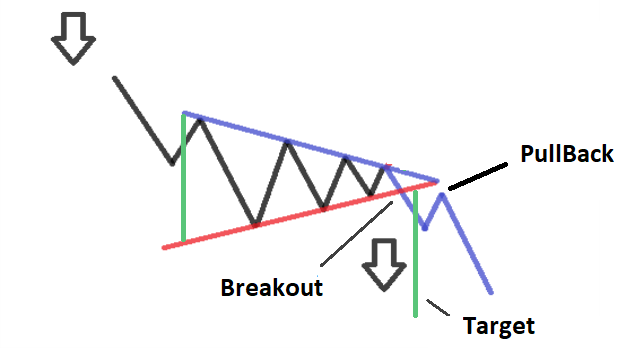 Above is what a typical bearish breakout of a converging triangle/flag pattern looks like. And the image below shows us exactly what is playing out in the Ethereum chart on the 4-hour timeframe.
If this price prediction is right, then Ethereum might just be getting ready to make a massive dump in price in the coming days.
In this Altcoin analysis, we will be talking about the coming move as well as key levels to keep your eyes on in the coming days.
Claim up to $30,030 in Bonus
Ethereum Bearish Prediction
We are still very bearish on Ethereum and right now we believe a massive move is about to occur. If this bearish price prediction plays out, we can expect the Ethereum price to sell off hard soon.
This sell-off has a high probability of pushing Ethereum's price down below the previous lows to the $1,463 price level.
Key Levels To Watch
To confirm the start of this bearish trend, we want to see the previous low of $2,354 broken. Once the price can break through this level, we can expect Ethereum sell-off to continue in the coming days.
For the invalidation point, we will be taking the $2,885 resistance. As far as the Ethereum price continues to trade below this key resistance, we will remain bearish on Ethereum.
However, a break above this resistance invalidates this bearish prediction and points to the resumption of the overall bullish trend in Ethereum.
Claim up to $30,030 in Bonus
Final Verdict!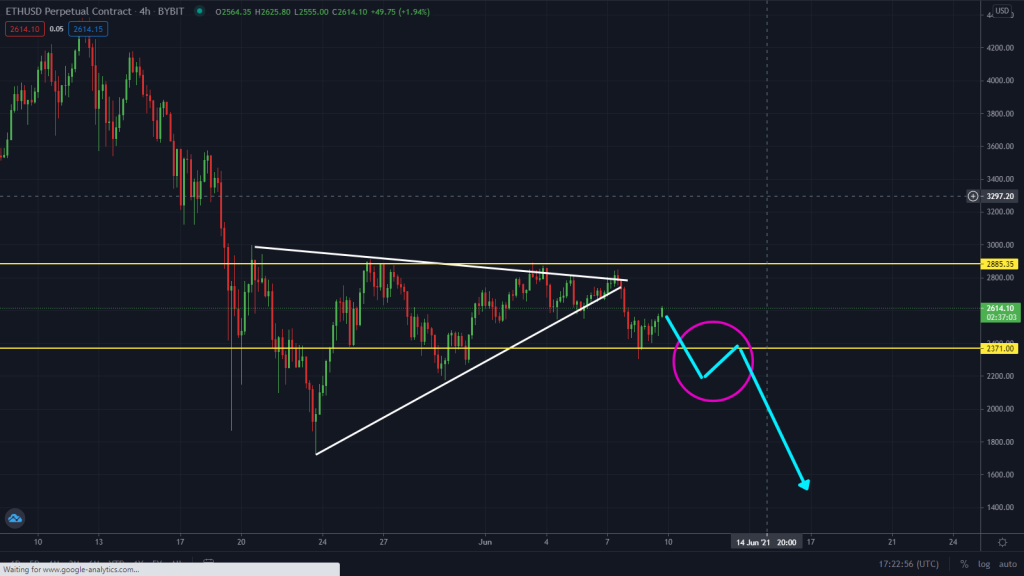 For the confirmation of the Ethereum sell trade, you want to stand aside and wait for Ethereum to break and close below the $2,354 support on the 4-hour timeframe.
A price break below this level signifies the end of the bullish rally and the resumption of the bearish trend on the Ethereum chart in the coming days. As far as the price continues to trade above this support, you want to stand aside and wait.
And the main reason for this is there is a very high probability for Ethereum to hold this $2,354 support and continue to range all week. You don't want to be trapped in that kind of low-quality trade setup.
Become A Pro-Trader
You can speed up your learning journey by reading our How To Trade Bitcoin Guide. This guide is the best for crypto traders who wants to get familiar with the basics of Bitcoin trading. You can also check out our top list of Best Bitcoin Exchanges To Trade With.