As we move closer to the day of the U.S presidential elections, the Bitcoin price continues to trade at the $13k price level, unable to break through the very critical resistance region.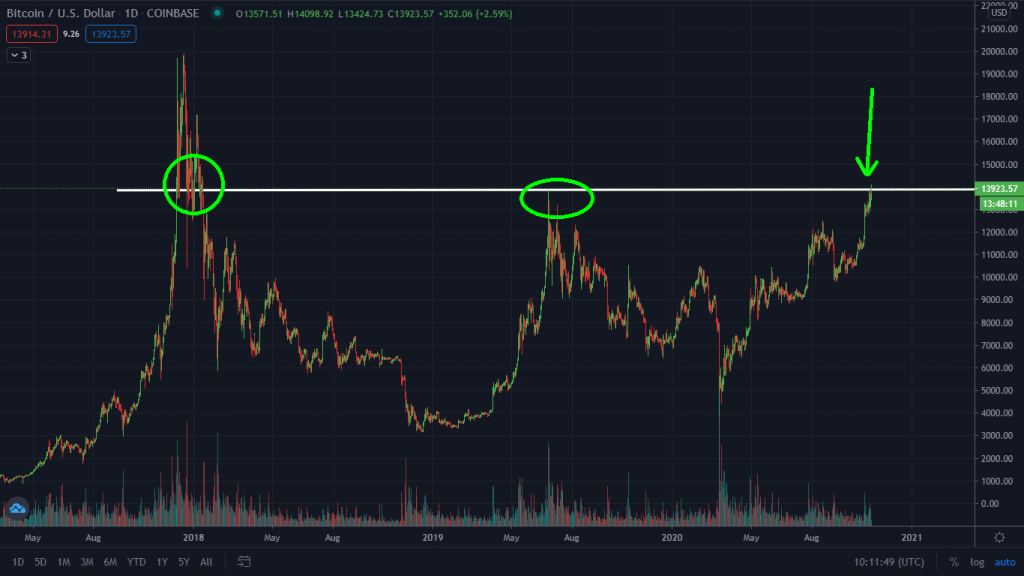 This development clearly indicates the lack of certainty and the high amount of caution displayed by traders in the Bitcoin market.
This market condition will likely extend as Crypto traders continue to wait to see the future outcome of the U.S elections before committing to a direction.
As the election day draws closer, there is a very high probability that we might begin to see increased volatility and activity in the Bitcoin price.
These price spikes and flash dumps would likely be caused by the news and fundamentals surrounding the elections.
However, you have nothing to worry about because these effects will not last for long, and we can expect to resume the trend once the noise dies down.
But till that is the case, it is advised you stick to proper risk management and protect your crypto investment portfolio.
Will The Out Come Of The U.S Elections Affect The Bitcoin Market?
In the short term, it might but only to a certain degree. And we can expect to see that effect totally erased once the crypto market has fully digested the news of the outcome.
This a very good news for a lot of people looking to hedge against the U.S economy because Bitcoin has grown and evolved to not depend on any individual country or government, and this growth will continue to occur no matter who enters the white house.
Bitcoin is also growing to become a store value and will soon be as valuable as gold.
When you take that news and combine it with the recent decoupling of the Bitcoin price from the traditional stock market, you will understand why Bitcoin is the best investment for you to be making right now.
This set of unique qualities and growth potential in Bitcoin has pushed the cryptocurrency into the limelight for a lot of big cooperations looking for the best ways to hedge against the U.S dollars and inflation.
Below is a video we created where we talked about the current development in the Bitcoin market as well as important law changes in Iran and Germany that allow Bitcoin to be used as an accepted payment for importing goods.
To gain more information on how to partake in this coming Bitcoin Bull run and trade this cryptocurrency, you can read my bitcoin leverage trading USA Guide. You can also check my top list of crypto exchange with lowest fees To Trade With
Recommended Bitcoin Trading Platforms: