Bitcoin has a tendency of surprising market participants. Whether it's an unexpected 50% volatile move or a period of prolonged consolidation where bitcoin becomes a stablecoin, enthusiasts have learned to live with volatility.
Indeed, while bitcoin's entire price history is clearly up and to the right, the thousand percent choppy movements in between can only make one speculate on future possibilities.
As you're probably aware, bitcoin's price has seen many fluctuations. In 2010, one bitcoin was worth less than 25 cents in usd terms. Over time, bitcoin grew from an obscure, collector's item into a more mainstream phenomenon that was ridiculed and laughed out of the room.
Today, the same people who once dismissed the cryptocurrency when it was in its infancy are now avid supporters of the digital currency. Aside from gold-bug Peter Schiff of course who could have bought in 2013 but stubbornly refused, and still refuses to acknowledge his bad judgement to this day.
2017 was a big year
In November 2017, bitcoin surged to over $11,000 and took many by surprise as it pushed the limits of what was thought possible. Shortly after, bitcoin entered the euphoric phase and surged to $20,000.
Needless to say, 2017 was a big year for Bitcoin. Since several exchanges were already in existence back then, there are some discrepancies on the exact price. Bitcoin could have reached just over $20,000 or just under that round psychological figure.
The 2017 Bitcoin price rally is attributed mainly to speculation as the mainstream began to take notice of Bitcoin. Investors were rushing to ICOs. This lifted up Bitcoin and other cryptocurrencies like Ethereum up to record high prices. Bitcoin's cryptocurrency market cap actually dropped to around 33% thanks to this surge of interest in the wider cryptocurrency market, but the first crypto coin would soon regain its position.
2018: the year of consolidation
As we all know, what goes up, must eventually come down – and so it did. The following year was a year where everyone's hopes and dreams were slowly shattered by the slow decay in bitcoin's price. The backlash lasted throughout the entire year as cryptocurrencies got hit with major critiques as discussions about regulation circled governments. Some small countries such as Malta attempted to jump on the bandwagon and succeeded to some degree despite the fact that cryptocurrency had suddenly gotten a bad reputation.
As is common knowledge, bitcoin ultimately took a major hit in 2018 after meandering for months on end at the $6,000 level. By mid-December, bitcoin hit a low of $3,200.
2019: hope returns
Following the capitulation event in December, the industry finally began to show signs that it was ready to move on. The time for the bears was coming to an end as the bulls realised their capacity to grow the industry and change the world.
Indeed, 2019 was a period of recuperation, where the cryptocurrency gained over 65% of the market share and rose in price up until June, when it peaked at $14,000.
World's largest crypto exchange
2020: Max Keiser raises prediction estimates
Earlier this year, American broadcaster Max Keiser made a Bitcoin price prediction for 2020 in his regular financial analysis show The Keiser Report. Much like many bulls on bitcoin's future, Keiser's forecast that bitcoin's value will go up during and after the coronavirus market crisis. Until now, he's not been wrong.
I predict — and this is not only the ultimate use case but the ultimate irony — that once people realize that they cannot get gold, they'll start flocking en masse into Bitcoin

Max Keiser speaking to Alex Jones
According to Keiser, a run on gold will place bitcoin as the most viable safe-haven for most people.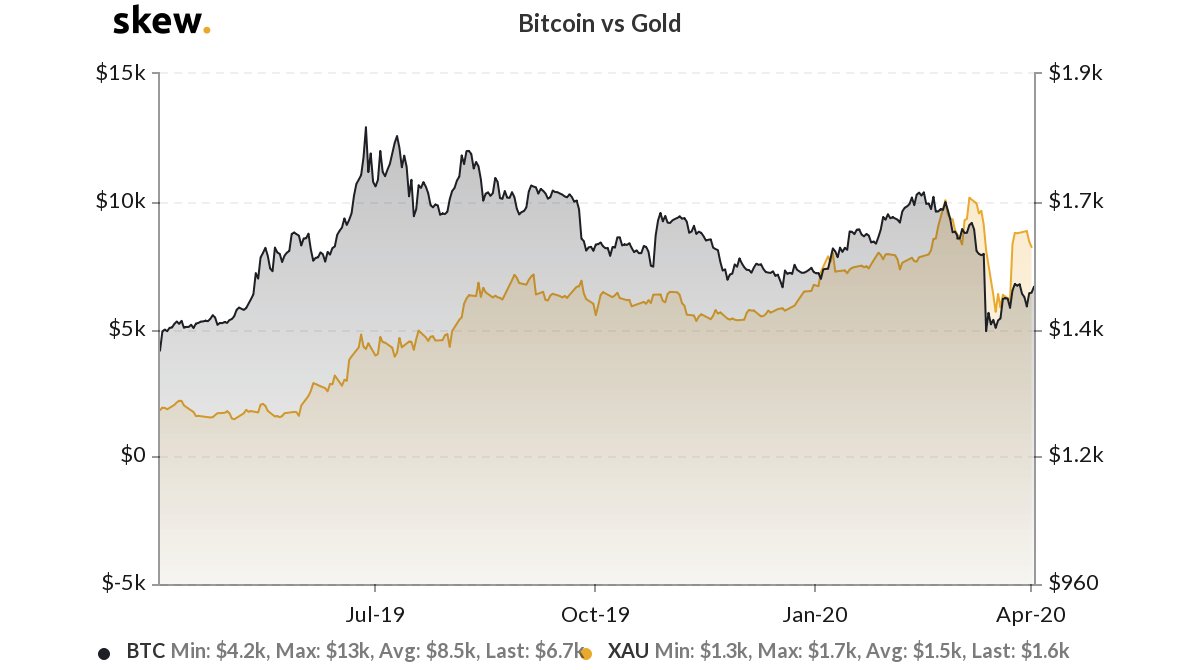 I am officially raising my target for Bitcoin — and I first made this prediction when it was $1, I said this could go to $100,000 — I'm raising my official target for the first time in eight years, I'm raising it to $400,000.

Max Keiser speaking to Alex Jones of infowars
Bitcoin 2040: Forward unto dawn
Today, bitcoin is on the cusp of a major resurgence as it enters into a fresh bull cycle. While it need not be said that bitcoin will probably have multiple cycles throughout the decades, it's highly likely that 2040 will see bitcoin's lowest prices rest in the 7-digit range – at least according to the most technically sound projections.
Indeed, according to PlanB's stock to flow model, which has until now proven to be highly accurate based on a standard power-law theory, bitcoin will be fluctuating between $1 million to $10 million within the 2030's.
This means that bitcoin could even tap into the billion-dollar milestone for the following decade when viewed from a price peak potential. However, it's likely that by that time, the entire global financial game will have changed and the purchasing power of fiat (or dollars) will have diminished significantly due to today's central bank policies.
This means that $1 million today will not be equal to $1 million in 2040.
Still, while this is largely speculative in nature, it's interesting to see how absolute digital scarcity will compete with infinite fiat currency in the decades ahead.
Recommended Bitcoin Trading Platforms: