Bitcoin over the years have faced a lot of adversaries and came out stronger, numerous world leaders and government institution thinking they can stop the growth of cryptocurrency and failed. And on July 12th, 2019, Donald Trump publicly joined this rank of crypto haters when he made a tweet stating his distaste and utter dislike for anything cryptocurrency.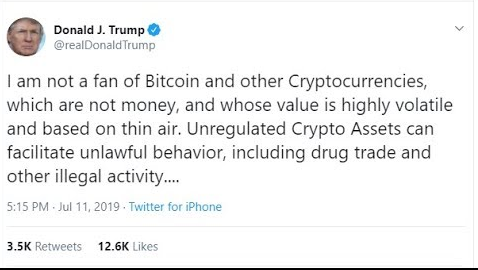 However, his ex-national security advisor John Bolton revealed in his yet to be published book titled, The Room Where It Happened, that the president's dislike for Bitcoin predates his tweet.
He also revealed that Trump in May 2018 during a meeting about imposing sanctions and tariffs on China urged the Treasury Secretary Steven Munching to "go after bitcoin" and bring it down in any way possible.
Why is it so important?
It is so important because this order came during the bitcoin bull run that saw Bitcoin rise 33% against the dollar. It's still unclear what specifically led Trump to order Mnuchin to crack down on bitcoin or whether the two men had any hand in the bitcoin bubble crash that followed and saw the price fall from $20k to below $5k in just a few months.
Details of the conversation were reported by the Washington Examiner, which obtained a copy of the title promising fresh revelations about the Trump administration as time goes on.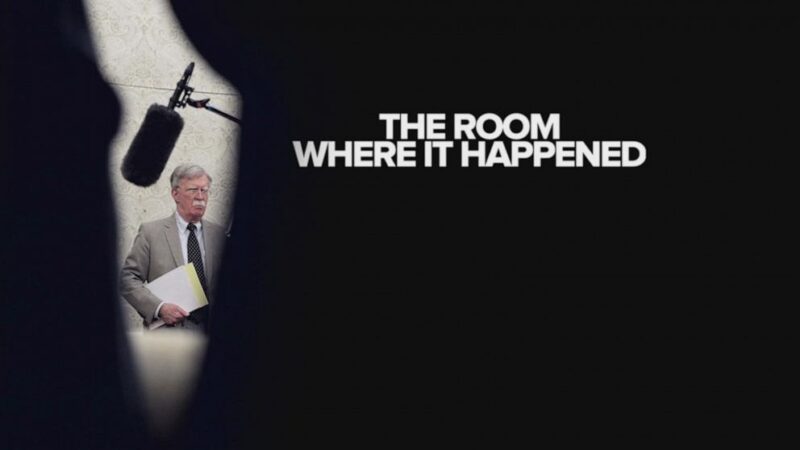 Bolton's book was scheduled to go on sale on June 23 but has faced delays due to pressure from the Trump administration claiming that it contained classified information and appealing to the Justice Department to halt publication of the book.
However, the upcoming title is already printed and distributed to booksellers and has shot to the top of Amazon's Best Sellers list.
How as The Bitcoin Community Taken This News?

The news as had little to no effect on the bitcoin community as traders remain very bullish long term on bitcoin.
However, for the short term, we are beginning to see a few weaknesses with the Bitcoin currency losing bullish momentum and trading sideways. The most important levels to watch out for are the base of the ascending triangle the Bitcoin price is currently trading in and the $8k support region which as held price on numerous occasions in the past.
If these supports get broken, we might see price fall as low as $6k in the coming weeks before the bulls return to push price higher.
To gain more information on how to partake in this Bitcoin Bull run and trade this cryptocurrency, you can read my How to Trade Bitcoin Guide. You can also check my top list of Best Bitcoin Exchanges to Trade with.
Recommended Bitcoin Trading Platforms: