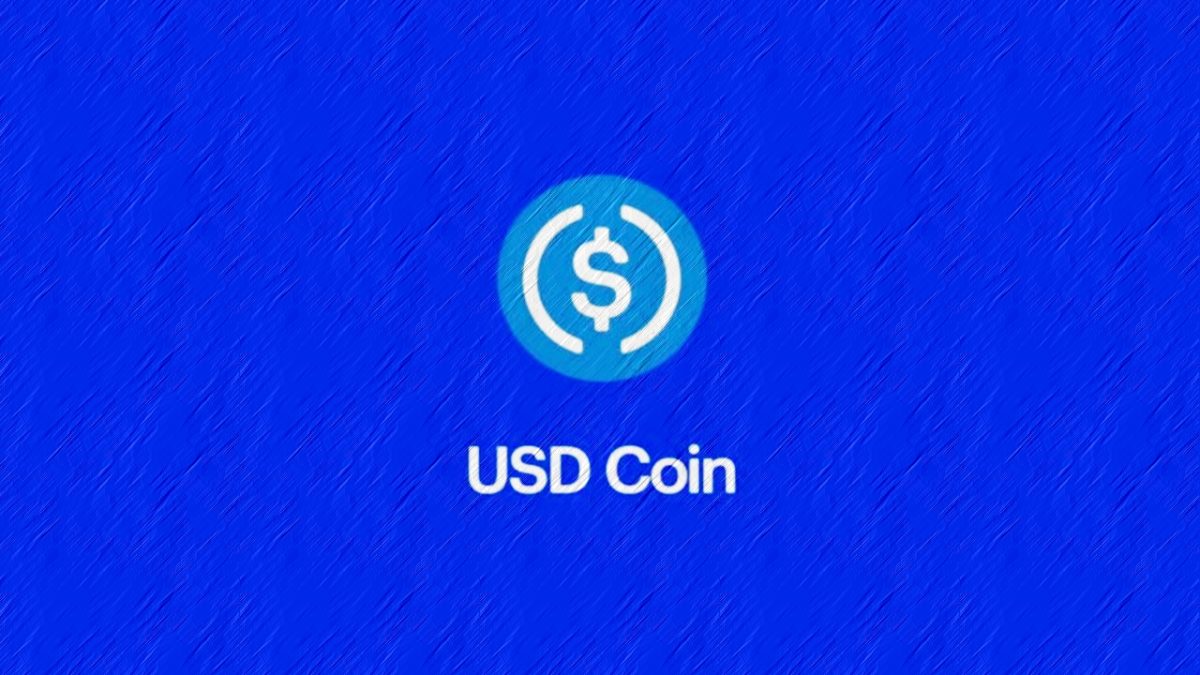 Circle Internet Financial, known for issuing USDC, is contemplating an IPO set for early 2024.
Initial discussions are in their early phases, and in 2022, the company was valued at $9 billion.
In pursuit of its public listing goal, Circle is focusing on transparency and has enlisted Deloitte as its auditor.
Circle Internet Financial, the company behind the USDC stablecoin, is reportedly in the early stages of exploring the possibility of becoming a publicly traded company in 2024.
The company is said to be engaging with advisors to prepare for a potential initial public offering (IPO). However, it's important to note that these discussions are in their preliminary stages, and it's uncertain whether Circle will ultimately proceed with the IPO. Additionally, the valuation Circle may seek in this IPO remains uncertain.
Valuation History
In 2022, the company was valued at $9 billion when it attempted to go public through a blank-check deal. This indicates the company's significant valuation, there are no doubts that they have been a big player in the crypto industry in recent years.
Circle's Official Statement
A representative for Circle shared their perspective on the matter. He stated, "Becoming a US-listed public company has long been part of Circle's strategic aspirations. We don't comment on rumors." This statement reflects Circle's long-term vision while maintaining discretion regarding the specific details of their IPO plans.
Shifting Strategies
Circle's path to an IPO comes after the company's decision last year to terminate a merger agreement with Concord Acquisition, a blank-check company led by former Barclays CEO Bob Diamond. This shift indicates Circle's evolving approach to its goal of going public.
Unleash the potential of leverage trading! Join Bybit today with our link, complete KYC, and earn up to a $40 bonus on a $100 deposit. Don't miss out on this exclusive offer; claim your bonus now!
Strong Financial Backing
Circle enjoys substantial financial backing from renowned investors, including Goldman Sachs, General Catalyst Partners, BlackRock, Fidelity, and Marshall Wace. In 2022, Axios reported the company's worth at $7.7 billion during a funding round.
Role in the Cryptocurrency Sector
The company plays a pivotal role in the cryptocurrency sector as the issuer of one of the world's largest stablecoins. Stablecoins like USDC are crypto tokens pegged to a stable asset, such as the US dollar. They are primarily used by traders for transferring cryptocurrencies between exchanges.
Recent Challenges
Earlier this year, Circle faced a challenge when it disclosed a $3.3 billion exposure to the collapsed Silicon Valley Bank. This event temporarily destabilized the peg of the USDC, highlighting the potential risks associated with stablecoins.
Commitment to Transparency
Looking ahead, Circle is committed to maintaining transparency in its financial operations. The company intends to regularly publish financial reports and has appointed Deloitte as its auditor. This commitment to transparency is particularly important as Circle operates in a complex regulatory environment in the United States.
Changing Regulatory Landscape
According to CEO Jeremy Allaire, the US crypto regulation environment is undergoing significant changes. Allaire stated, "Having spearheaded these policy efforts on the global stage, the US government is right now looking at passing new laws for dollar stablecoins, which will have profound implications for the Internet financial system." These potential regulatory changes could have a substantial impact on Circle and other entities operating in the crypto space.
Enhance Your Crypto Trading Skills With Our Legends' Trading Masterclass
Empower your crypto trading skills with our Legends Masterclass. Sign up now and take advantage of our limited-time discount offer! Join the class today.