Fear continues to rise among investors as the global economy remains in a state of partial shut down due to the ongoing Covid-19 pandemic. And today, we saw that fear reflect in the stock market as the Dow-Jones took a heavy beating, crashing more than -1.6% in less than 24hrs.
However, this was not the case for the cryptocurrency market as Bitcoin led the way, recording massive gains of more than +3%, finally breaking out of the ranging market it has been trading in for a while now.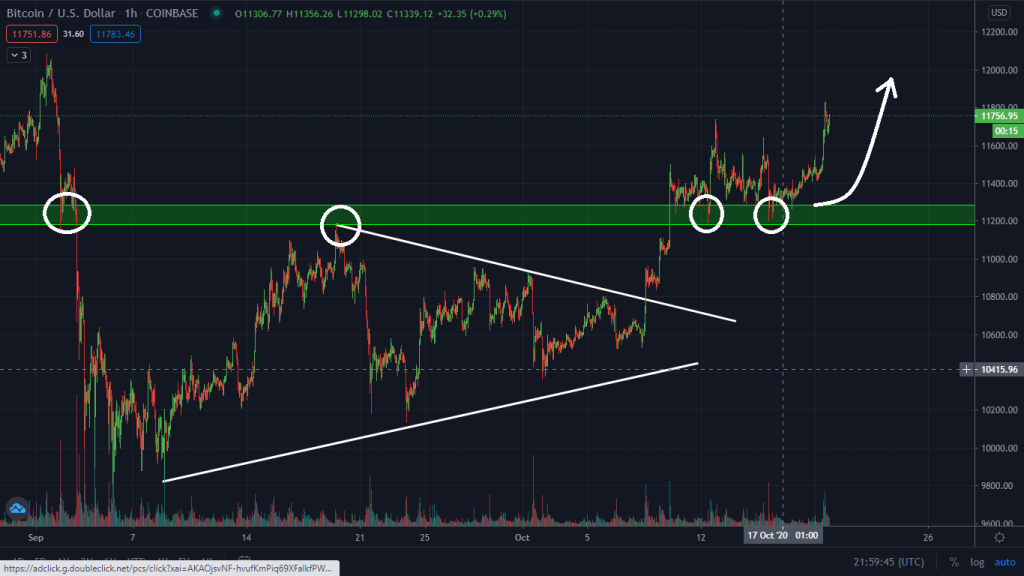 This massive price surge is a clear indicator that the Bitcoin bulls are fully back in control, and we can expect to see this bullish trend for the next few days at least.
What Does This Mean For The Stock Market?
We can expect to see more volatility come into the stock market as more countries come out of lockdown and try to kick start their economies.
Not only that, the coming U.S elections will also bring in additional volatility and uncertainties which is not good for the stock market. We can expect to see more and more investors begin to move more of their portfolio into safe havens and into Bitcoin as a hedge against this rising volatility.
This unique opportunity makes this the perfect time to invest in Bitcoins and Altcoins.
Important Bitcoin Levels To Watch
The Bitcoin price is currently trading above the $11,181 support region and rising fast, clearly indicating we are in a bull market. However, there is major resistance at the $12,000 price level.
This $12,000 price level is very important because a failure to break through the resistance could see Bitcoin crashing back down to test the $11,181 support like it has done on numerous occasions in the past.
We also created a video here: 'link' where we talked about the current volatility in the Stock market, how it affects the Bitcoin market, and the important factors to watch out for in the coming days.
To gain more information on how to partake in this coming Bitcoin Bull run and trade this cryptocurrency, you can read my How To Trade Bitcoin Guide. You can also check my top list of Best Bitcoin Exchanges To Trade With.
Recommended Bitcoin Trading Platforms: