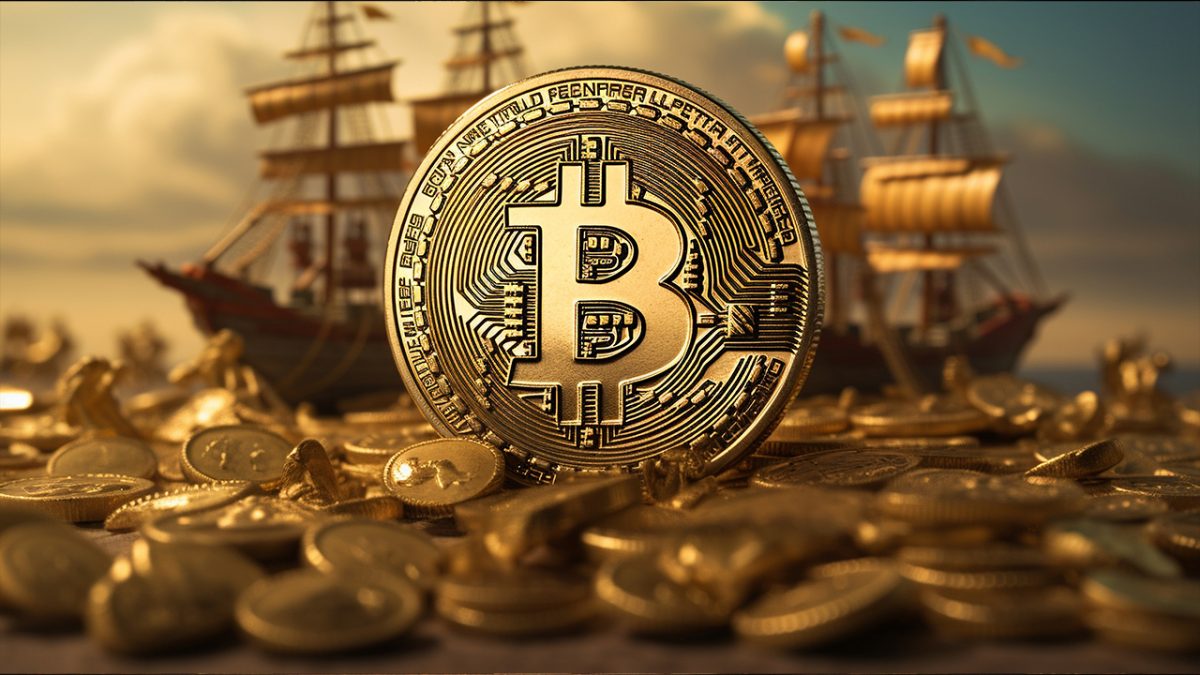 The Backdrop
In a landmark ruling, cryptocurrency asset manager Grayscale won its battle against the US Securities and Exchange Commission (SEC). This victory takes the company a step closer to offering a spot bitcoin exchange traded fund (ETF).
Claim up to $30,030 in Bonus
The Ruling
The SEC previously denied Grayscale's move to transform its Grayscale Bitcoin Trust into a spot ETF. The trust, which the SEC approved in 2015, currently holds over $15 billion in bitcoin. The federal appeals court deemed the SEC's rejection "arbitrary and capricious," highlighting the commission's inconsistency in treating similar products. Grayscale hailed the decision as a "monumental step forward" for both American investors and the wider bitcoin community.
What can Happen to Crypto?
Despite the court's positive verdict, Grayscale isn't in the clear yet. The SEC now has a 45-day window to respond, which may include an appeal to the Supreme Court. Additionally, Grayscale will need to file a fresh application for its ETF. Some investors remain skeptical, as evident from the Grayscale trust's 20% discount in trading after the ruling.
Implications for Other Bitcoin ETFs
While Europe welcomed its first spot bitcoin ETF this month, the US has over a dozen applications waiting in the wings. Grayscale's victory doesn't necessarily expedite these applications, but it sets a precedent. BlackRock's proposal, in particular, is under the microscope, as the world's largest asset manager ventures into bitcoin ETF territory.
Regulation of Crypto and Digital Assets
The verdict has broader implications for the crypto industry. Coinbase's chief legal officer, Paul Grewal, sees this as a step towards clarity, while others believe it underscores the SEC's over-reach in the crypto domain. The outcome also reignites the debate over whether crypto oversight should fall under the Commodity Futures Trading Commission instead.
Impact on SEC's Cases Against Coinbase and Binance
Grayscale's win centers on administrative grounds rather than the SEC's overarching authority. As such, it doesn't directly affect the SEC's enforcement actions against crypto exchanges like Coinbase and Binance. However, with the SEC's recent Ripple token case also facing challenges, the Grayscale decision adds another layer to the narrative that the SEC may be misinterpreting the law.
In Summary
Grayscale's court victory is a significant stride for the bitcoin ETF landscape. While this ruling paints an optimistic picture for other awaiting ETFs, the road ahead remains uncertain. The ripple effect on the regulatory framework and the SEC's ongoing cases in the crypto realm will be closely monitored by industry stakeholders.
Unleash the potential of leverage trading! Join Bybit today with our link, complete KYC, and earn up to a $40 bonus on a $100 deposit. Don't miss out on this exclusive offer; claim your bonus now!
Claim up to $30,030 in Bonus