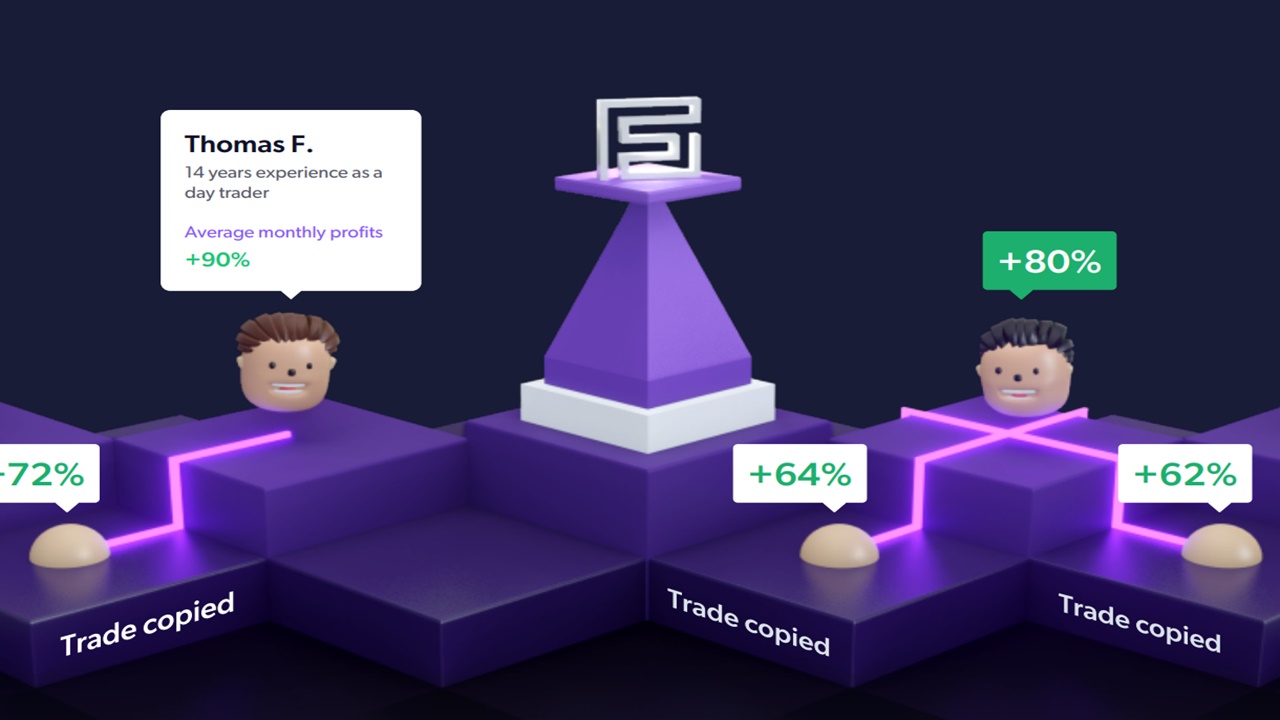 What is FNDZ Exchange?
FNDZ is a soon-to-be-launched DeFi social trading platform that aims to take crypto trading to new heights. Its goal is to help the crypto space flourish by bridging the gap between new and experienced crypto traders. In this FNDZ review, we will take a look at what this upcoming platform has to offer to both new and experienced traders.
FNDZ wants to bring crypto newbies and experts together so that they can benefit from each other. It will allow beginners to replicate the trades that experienced traders are making so they can get the same returns as the expert traders without having to monitor the markets. FNDZ aims to offer high-quality copy trading to all kinds of new crypto traders in the crypto space.
With its completely decentralized copy trading initiative, FNDZ intends to change the entire copy trading market for good.
What is Copy Trading?
Copy-trading refers to a type of trading that allows an inexperienced trader to copy the trades of an expert trader. It is designed specifically for beginners who do not have enough expertise or time to start crypto trading on their own.
Copy-trading has started to get more attention from retail investors as it is highly beneficial and allows inexperienced traders to trade without having to put too much effort. Platforms like eToro, Robinhood, and Ayondo are among the most popular crypto exchanges that are offering copy trading.  
They allow you to set your own account and mirror the trades your favorite traders are making. Once you have set up your account and connected it with a trader of your liking, you will get the same returns if any are generated for the trader you copy.
Challenges Faced by Traders in the Copy Trading Market
Copy-trading has been around for quite some time now, but the options available for traders are far from ideal. There are many platforms out there that offer copy trading for cryptocurrency, but they have received plenty of criticism from both professionals and new traders.
Some of the challenges new traders face while trading on these platforms include:
Non-transparent models
Hidden fee
Limited assets listing
Unfair order books
Signing CFDs (Contract-for-difference)
FNDZ is addressing all these challenges and is building a platform that will allow traders to make high-quality trades without running into roadblocks or paying ridiculous fees.
What FNDZ Aims to Offer?
FNDZ aims to improve the copy trading market and is going above and beyond to offer the following features.
Retail Friendly
FNDZ aspires to be a crypto copy trading platform that is designed for retail users. The experts at FNDZ are working towards building a decentralized copy trading platform that does not involve any complicated steps or incomplete instructions. Users can take a backseat and relax as their trade goals get executed automatically.
Assets Control
FNDZ will allow its customers to keep their funds in a wallet that is controlled entirely by the user itself. The wallet will be stored in the FNDZ vault, but it can only be accessed by the user's unique ID. Most cryptocurrency exchanges that offer copy trading also control your assets which comes with certain risks.
FNDZ will keep your funds secure in a wallet that only you control, and you will also be able to withdraw funds directly out of the wallet.
Ease of Access
New traders opt for copy trading, so they do not have to deal with the complications associated with trading. FNDZ aims to provide a user interface that any new trader can use without feeling overwhelmed. A simple and easy-to-use interface that can be connected directly to the client's wallet will make it easier for them to view trades and collect profits, if any are generated.
Decentralized Exchange
FNDZ will act as a decentralized exchange, which means the users can trade on the platform without having to worry about any third-party exploitations. The exchange will be governed by a multitude of smart contracts instead, as it will help decrease the risks that come with third-party involvement.
The smart contracts used for governance will be auditable and can be modified to improve the exchange in the future.
Transparent Fees
FNDZ also aims to protect copy traders from market manipulation and offers access to a fair order book not made by market makers, and also displays the DEX's liquidity.
The liquidity pool can be viewed by everyone and offers a balanced and fair distribution. FNDZ would also have a pre-defined and transparent fee structure that will let the traders know where their money is going and how much of their profits are being deducted as a fee.
Main Features of FNDZ Platform
The services that can be enjoyed on the FNDZ platform include:
Trading Challenges
FNDZ will offer trading competitions that will allow traders to participate in challenges and win prizes. Users with the highest gains on their trade at the end of the competition will be eligible for the rewards.
Trading challenges will be open to all the traders, and any user can join the competition after paying the entry fee with the FNDZ token.
Profile Advertisement
Experienced traders who want to gain more attention will be able to advertise their accounts on the platform to attract new traders to their portfolios. Any qualified, experienced trader can run these ads and pay for them with FNDZ tokens.
Leaderboards Participation
FNDZ will also allow its users to gain more followers organically by letting them participate in the leaderboard rankings.
Any trader can participate in the leaderboard rankings by paying in FNDZ token and attract more new traders by displaying their numbers openly. Top-performing traders can use this to their advantage to attract a large number of followers.
Verified PNL
FNDZ will ensure that none of the expert traders is deceiving their following by showing manipulated results. The on-chain verified PNL will ensure that the results displayed by a trader are 100% accurate and not manipulated.
Referral Incentives
FNDZ will also have a referral program that will allow you to grow your portfolio and earn a decent amount of FNDZ tokens by referring copiers and promoting other traders.
What is FNDZ Token?
FNDZ token is the native token of the FNDZ platform and is built on the Ethereum blockchain. The token has several use cases, including:
Governance
The FNDZ token can be used to vote for governance proposals presented by the community. The structure for this will depend entirely on the nature of the proposal and how it will affect the platform.
Advertising
Once the platform gets crowded, not all experienced traders will be able to attract new traders to their profile. Such traders can advertise their profile to a broader audience and pay for it with the FNDZ token.
FNDZ Fees 
FNDZ token will also allow the users to pay for the fees associated with the platform. The four main fee models that will be implemented on the FNDZ exchange will include:
Management Fee: A management fee for the portfolio that is paid to both the trader and the FNDZ platform.
Performance Fee: By staking your FNDZ token, you will be able to receive 2% of the performance fee from all the successful traders on the platform.
Creation Fee: Whenever a new user will create a vault on FNDZ, they will be obliged to pay a fee that will be converted to FNDZ tokens and burnt right away.
Redemption Fee: A novice trader will have to pay a small redemption fee whenever they exit the vault.
Referral
A referral link is created for every trader that joins the platform, and they can share that link to promote FNDZ among new traders. New traders can join one unique trader each, and if the trader ends up being profitable on that date, 1% of the performance fee (out of 20%) will be rewarded to the promoter.
Tokenomics for FNDZ Token
The total supply of the FNDZ token is limited to 100 million, and the team owns only 20 million of it. Those 20 million are also locked by vesting for 24 months. The complete distribution of the FNDZ tokens is as follows: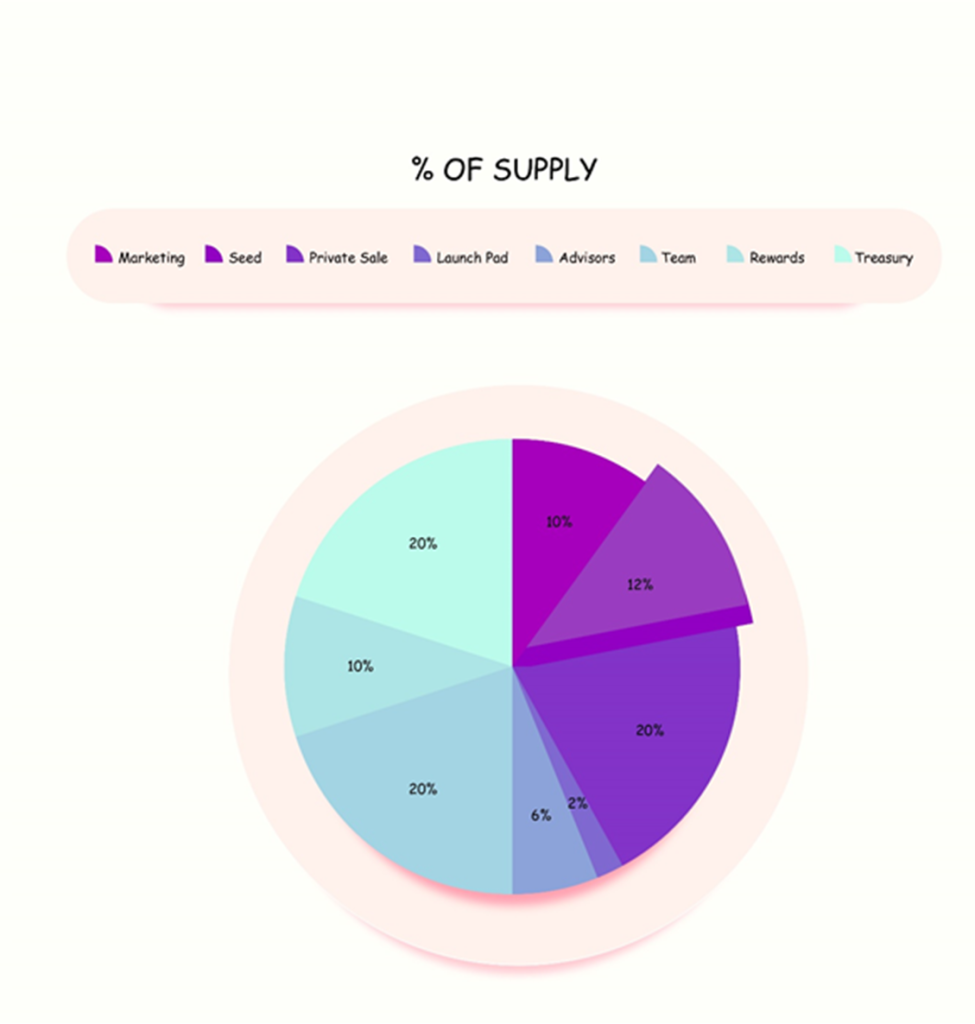 Exchanges
The FNDZ token will be available on the following exchanges:
Uniswap
PancakeSwap
SushiSwap
DODO
FNDZ token is not currently available on centralized exchanges like Binance, ByBit, and Kraken.
Conclusion
FNDZ is aiming to become the leading social trading platform in the world that offers a safe, stress-free, and transparent experience of copy trading to all interested parties. Copy trading is a hassle-free way to go about crypto trading that can prove beneficial for new traders.
Choosing a reliable platform is essential to avoid any mistakes that may lead to a financial loss of any kind, and FNDZ plans to be that platform for the new investors. Therefore, if you are inexperienced or do not have enough time to actively trade, then you can always opt for copy trading through FNDZ.