In our previous Ethereum analysis Ethereum Testing This Key Support! Can It Hold? we warned our readers that the Ethereum price was getting ready to make a massive move out of the Triangle pattern it has been trading in for the past few weeks.
This 15 minutes triangle pattern gave us a better idea of what the Ethereum price was doing, and how to trade the next few moves that the Altcoin might make.
In this Ethereum analysis, we will be talking about the bearish target for this Triangle pattern as well as the key levels we are currently watching right now!
To trade ETH with leverage, sign-up to Bybit right now! Bybit's BIGGEST Bonus Campaign is now live! You can get up to a $4,380 Bonus and up to 30 days of 0% Maker fee when you sign-up and fund your Bybit account with our Bybit link
Claim up to $30,030 in Bonus
Ethereum Bearish Target!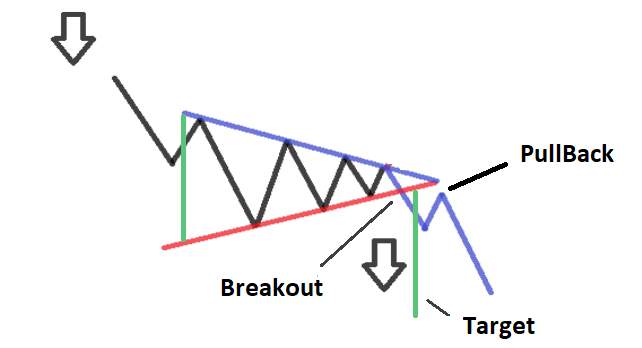 The pattern we are still tracking on the Ethereum 15 minutes timeframe is the Triangle Bearish Break down! The Ethereum price is currently pushing lower and we believe this sell-off might not be over just yet!
The standard target for the Ethereum triangle pattern is the $979 price level. There is a very high probability that we might see the Ethereum price sell-off to this price target before we see any major bounce in the Altcoin.
This is a potential -11% dump in the Altcoin value, so we will be keeping a close eye on it as it develops in the coming days.
Ethereum Key Levels To Watch!
The most important key level for this bearish prediction is the $1,235 previous highs in the 15 minutes timeframe.
For this bearish prediction and this triangle pattern in Ethereum to remain valid, the Altcoin price must continue to trade below the $1,235 price level.
A break above this price level signifies a change in structure and a possible end to the Ethereum sell-off we are currently witnessing.
Claim up to $30,030 in Bonus
Easy Steps From Beginner To Pro Crypto Trader
You can speed up your learning journey by reading our How To Trade Bitcoin Guide. This guide is the best for crypto traders who wants to get familiar with the basics of Bitcoin trading. You can also check out our top list of Best Bitcoin Exchanges To Trade With.
PrimeXBT Covesting: Trade Hassel Free
Sign-up on PrimeXBT today to trade Bitcoin hassle-free. You can copy experienced traders and access hundreds of different strategies on the platform! Don't forget to claim your 25% bonus by using the promo code "bitcoinsensus50" when you sign-up with our link PrimeXBT Covesting
Recommended Bitcoin Trading Platforms: