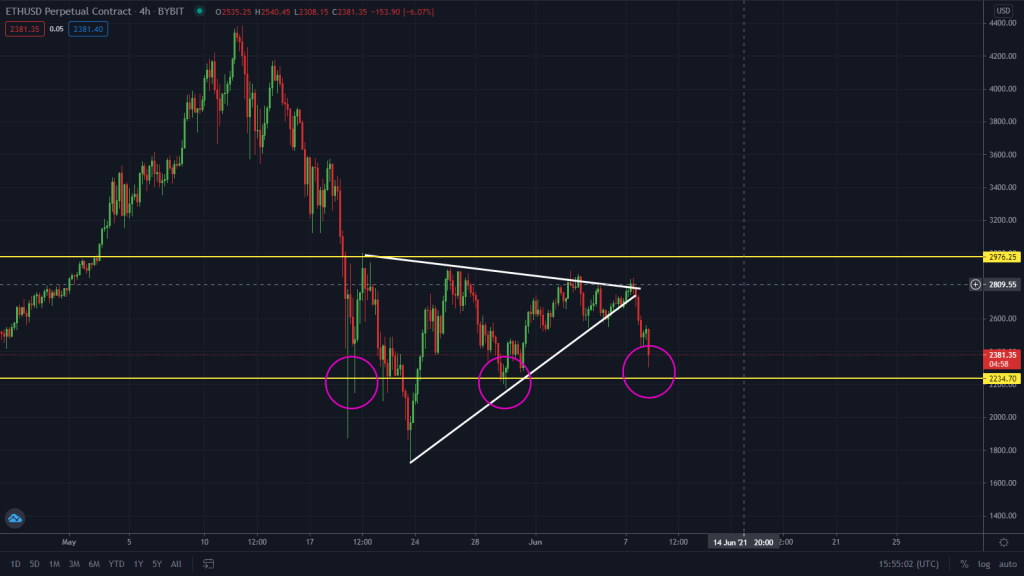 Finally, momentum is picking up in the Ethereum price chart after the Altcoin spent weeks just trading sideways. Our bearish prediction in price is still playing out exactly!
You can read the full price prediction here: ETH Held This Key Resistance. Is The Bull Rally Over?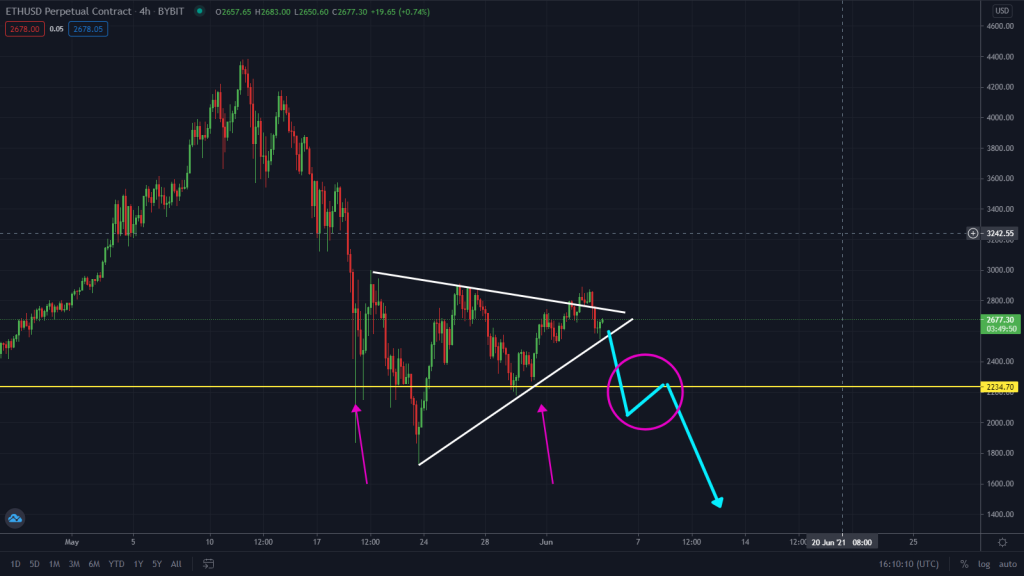 However, is this the right time to sell or could this still be a possible fakeout in the Ethereum price? Continue reading to find out the key levels to watch and the most important confirmation for our bearish bias on Ethereum.
Claim up to $30,030 in Bonus
Key Levels To Watch!
The most important key levels to watch in the coming hours/days are the $2,234 support region and the $29,76 resistance. These levels have served as strong support and key resistance on numerous occasions in the past and might do so again in the coming days.
Bullish Price Prediction
For the bullish price prediction, the Ethereum price must stay above the $2,234 support. If the bulls can hold this level, the Ethereum price might bounce back into the channel it has been ranging in and potentially continues to rally from there.
But for that bullish dream to still be possible for Ethereum in the short term, the $2,234 support level must hold!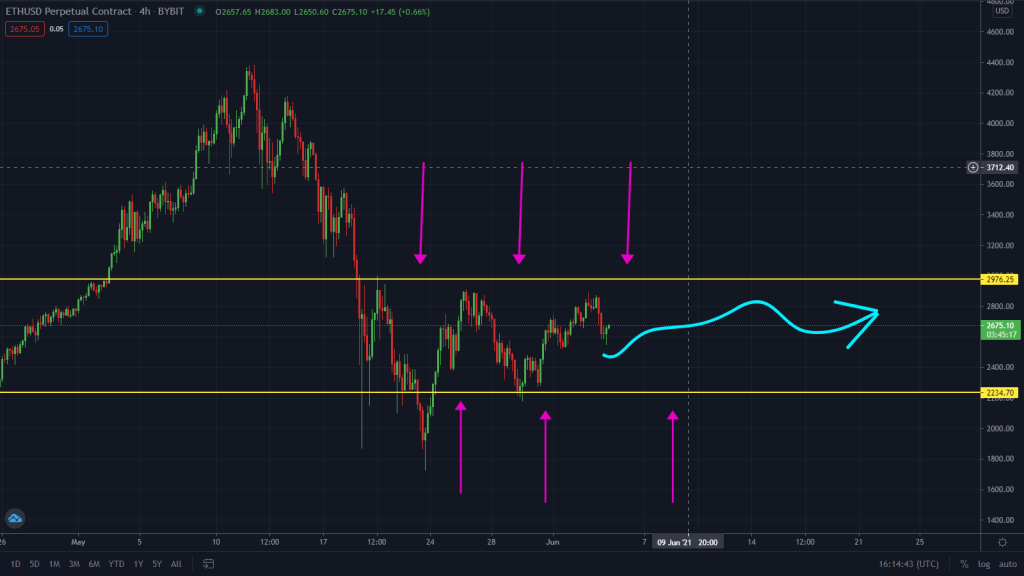 Related Article: Bybit Tutorial. How To Trade Bitcoin On Bybit
Bearish Price Prediction
For the bearish price scenario on Ethereum, we need to see a price break below the $2,234 support to confirm our bearish bias. A break and close below this level is a strong indicator that points to more bearish pressure coming into the Altcoin market in the coming days.
As far as the price continues to trade above the $2,234 support, we are neutral on Ethereum and will continue to stand aside until the price finally decides where it wants to go for the short term.
Claim up to $30,030 in Bonus
Easy Steps From Beginner To Pro Crypto Trader
You can speed up your learning journey by reading our How To Trade Bitcoin Guide. This guide is the best for crypto traders who wants to get familiar with the basics of Bitcoin trading. You can also check out our top list of Best Bitcoin Exchanges To Trade With.
Recommended Bitcoin Trading Platforms: