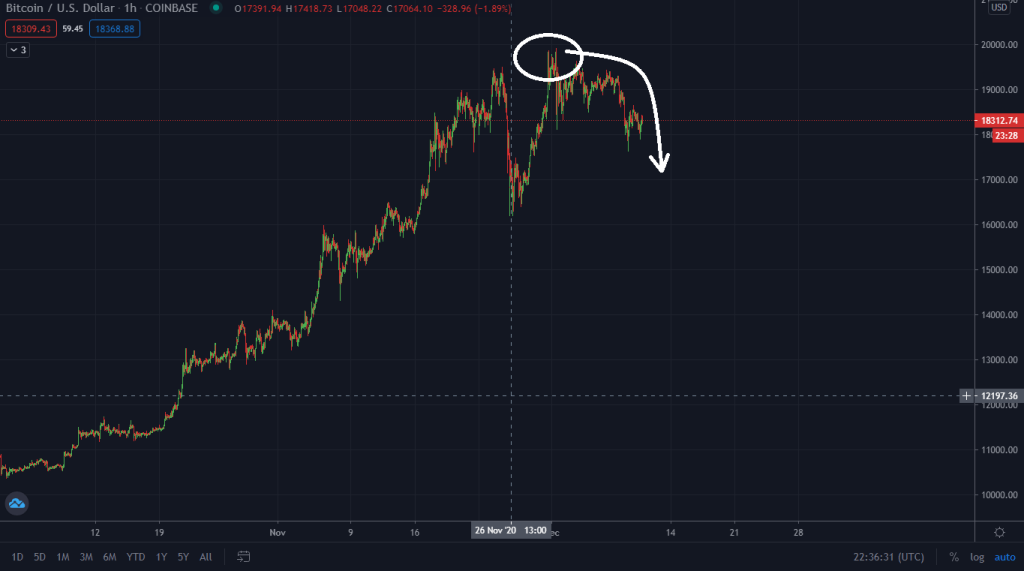 The Bitcoin price has dumped more than 11% in the past few days, and it looks like that sell-off might not be over yet as Bitcoin continues to look very weak on the lower timeframe. If the bears continue pushing the price down, there is a very high probability that we might see a second wave of sell-off with the Bitcoin price crashing as low as the $16,489 price level.
In this Bitcoin analysis, we will be discussing this potential bearish move, and also a potential bearish move. We will also be pointing out key levels to watch in the coming days.
Important Levels To Watch
The Bitcoin price is currently bouncing in between two key levels. The $17,508 support and the $18,797 resistance. what direction the Bitcoin price will go for the short term would be determined by what price level Bitcoin breaks through in the coming days.
For a bearish dump to the $16,489 price region, the Bitcoin price must first break through the $17,508 support. This key level is very important and has come into play on numerous occasions. It has been a great base for buyers to come into the market.
However, if it fails to hold this time we can expect a price dump to $16,489 or even lower in the coming days.
For a bullish forecast, we need the $17,508 price level to hold, and for the bulls to start pushing the Bitcoin price back up from that support. A break above the $18,797 resistance could see the Bitcoin price surging back up to the recent highs of $19,803.
If the price breaks through the $19,803 highs, then there is a very high probability that the Bitcoin price will test the $20k ATH and probably break through it in the coming weeks.
We also created a video below where we talked about key fundamental factors that would affect the Bitcoin price in the coming days as well as the growing number of institutional investors stepping into the crypto space.
To gain more information on how to partake in this coming Bitcoin Bull run and trade this cryptocurrency, you can read my How To Trade Bitcoin Guide. You can also check my top list of Best Bitcoin Exchanges To Trade With
Recommended Bitcoin Trading Platforms: