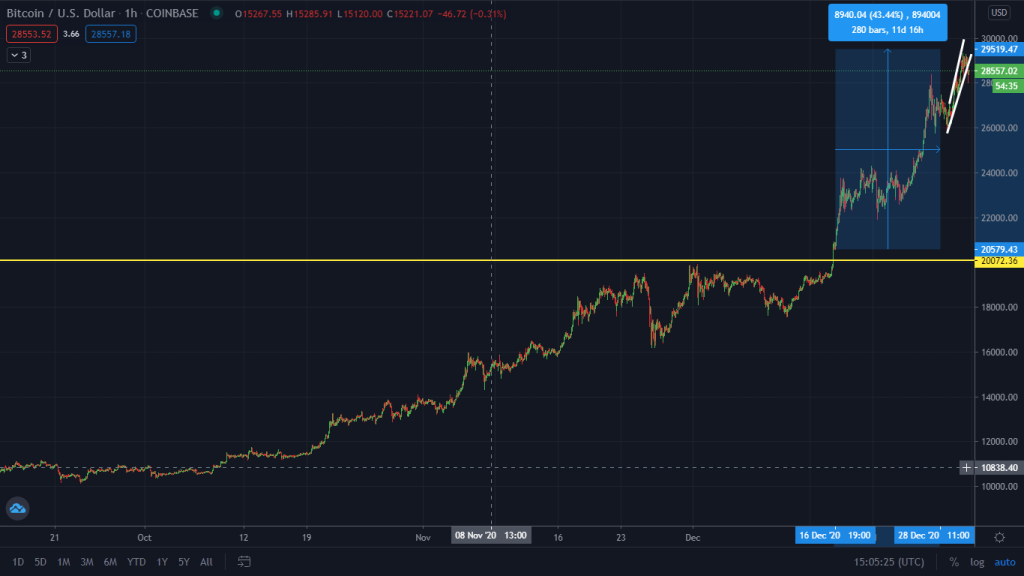 The Bitcoin price has been in a massive end of year rally ever since the price broke through the $20k resistance. This Santa bull run has pushed the value of Bitcoin 43% higher from $20,000 to over $29,000 in a very short amount of time.
However, that Bitcoin Santa bull run might just have ended as the Bitcoin price has topped out at the $29,519 price region and begun selling off. In this Bitcoin analysis, we will be pointing out the key bearish pattern signaling a coming sell-off as well as key levels to watch out for in the coming days for both the bearish and bullish outlook for Bitcoin.
Watch Out For This Bearish Pattern
The Bitcoin price has just broken out of the expanding wedge bearish pattern it has been trading in for the past few days. This breakdown signifies that the sellers are gradually entering back into the Bitcoin market and we might see a deeper retracement occur soon.
If this bearish scenario plays out, the first target to watch out for would be the $26,000 support region. At this, the Bitcoin sellers might find it difficult to sustain the selling pressure.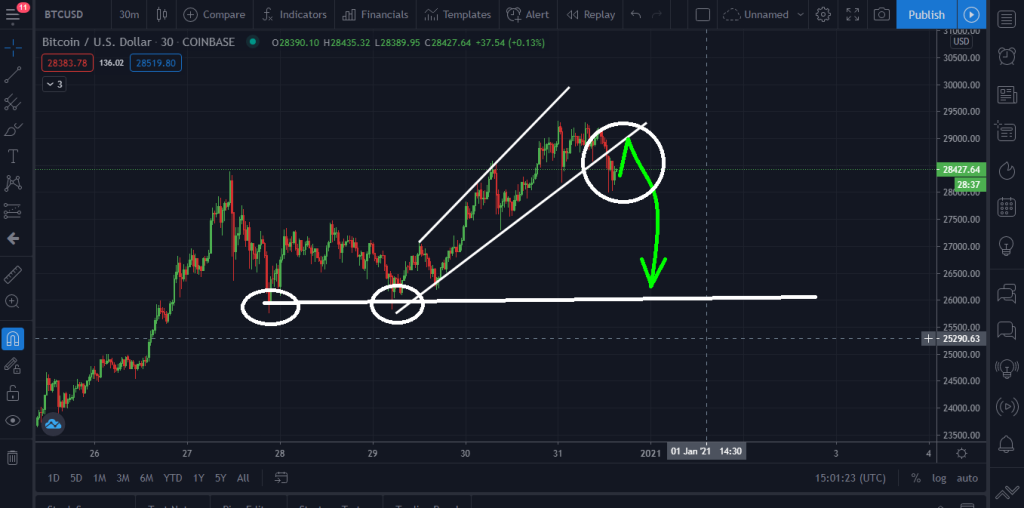 Bullish Price Alternative.
When it comes to trading, it is important to keep an open mind. For our bullish alternative, we will assume this current sell-off is a fake-out and the Bitcoin price will find support at the $28,214 price region and bounce.
This region has served as major resistance in the past and might just serve as a support.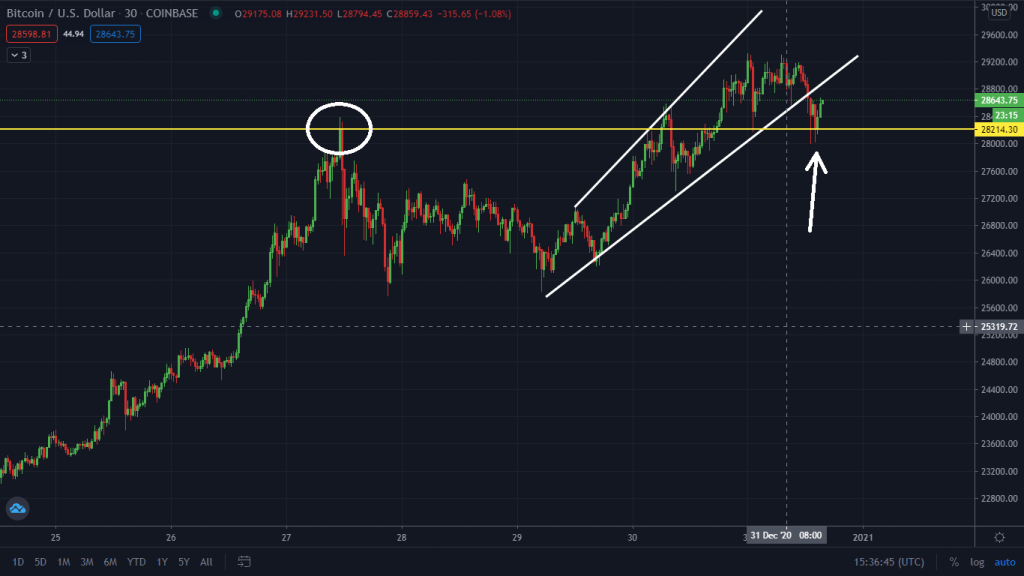 If the Bitcoin price continues rising and breaks above the current ATH of $29,328, this will confirm our bias of the sell-off being a fake-out and we might continue trading higher to break the channel or continue trading within the pattern in the coming days.
We also created a video below where we talked more in debt about the various weaknesses developing on the Bitcoin chat as well as key fundamental factors that might affect the Bitcoin price in the coming days.
To gain more information on how to partake in this coming Bitcoin Bull run and trade this cryptocurrency, you can read my How To Trade Bitcoin Guide. You can also check my top list of Best Bitcoin Exchanges To Trade With
Recommended Bitcoin Trading Platforms: