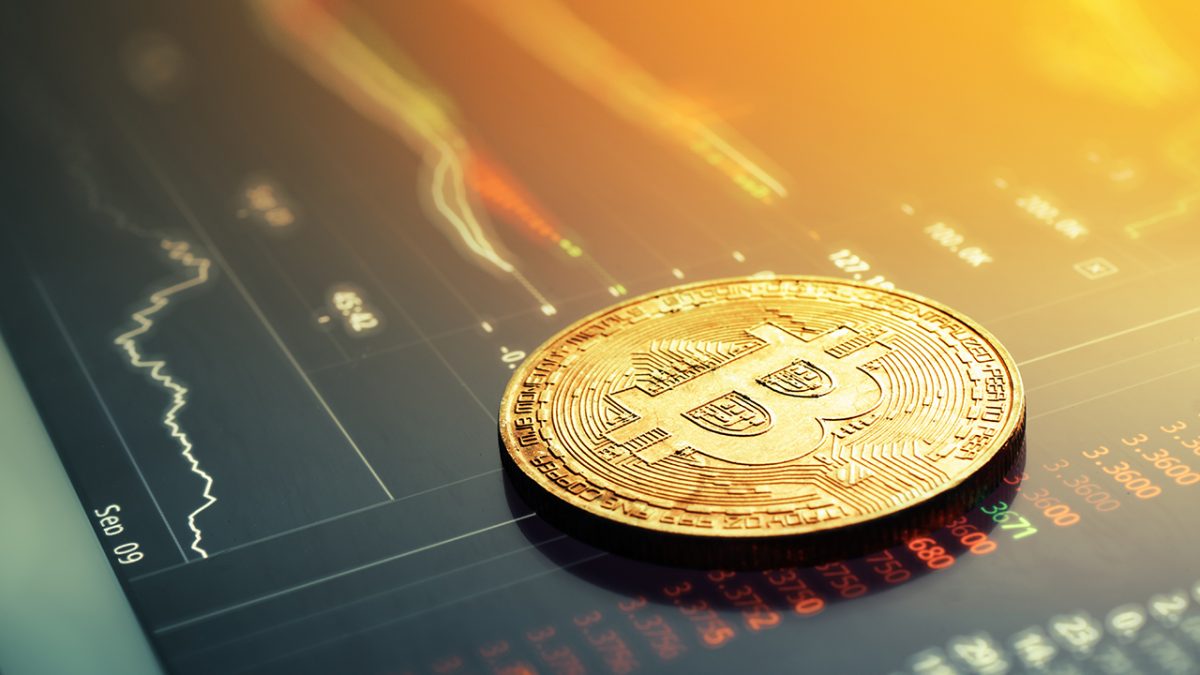 The Bitcoin price has been ranging all week! And this has been happening week after week all through the month, making a lot of Bitcoin enthusiasts worry that Bitcoin might be becoming a stable coin and it won't be as volatile as it used to be.
In this Bitcoin analysis, we will be talking about the 5 facts you should know about the drying liquidity in Bitcoin and what it might mean for the crypto industry in the coming days.
1. The Crashing Bitcoin Dominance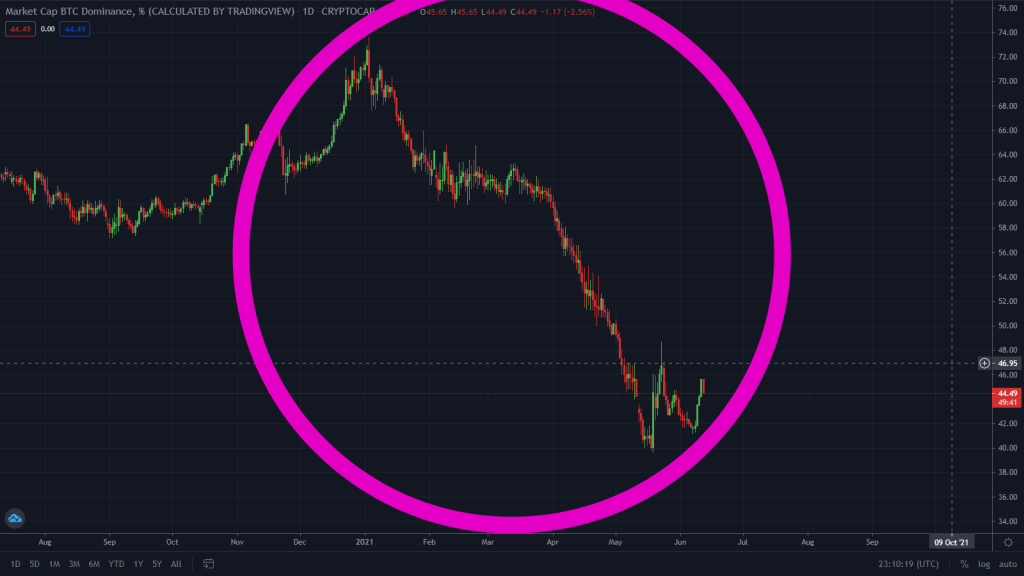 Right now we are seeing a lot of investors move money from Bitcoin to other Altcoin projects. This outflow of funds is caused by the current bearish trend in Bitcoin and it is making the Bitcoin dominance crash massively.
And while Bitcoin remains the biggest cryptocurrency by market cap, that margin is gradually diminishing as the day goes by with investors' interest in new crypto projects growing rapidly.
2. Bitcoin In A Ranging Market
Another main reason for the lack of liquidity in Bitcoin is the current market we are experiencing in Bitcoin. Right now, Bitcoin is still in a ranging market after crashing more than 60% in value in a matter of weeks.
As far as Bitcoin continues to trade in a range or sell-off, we can expect to see more investors pulling out funds and looking for greener pastures by reinvesting them into trending Altcoins.
3. Mixed Fundamental
The Bitcoin mining crackdown in China is still ongoing. We are also seeing a lot of legislatures and laws being passed in a bid to tame Bitcoin and the crypto market in general. These mixed fundamentals are also playing a big role in affecting the Bitcoin price and causing mixed reactions from crypto enthusiasts all over the world.
What Does This Mean For Bitcoin And The Crypto Industry
This is not the first time we are seeing volatility in the Bitcoin price drop to this lows. Back in the Bitcoin 2017 crash, volatility was also very low but that changed once Bitcoin started trending again.
Right now, Bitcoin is facing that same market condition, and why we are still bearish on the Bitcoin price, we believe this bearish trend might end very soon. And once it ends, we can expect to see the Bitcoin price and volatility pick back up in the coming weeks.
So while you might be panicking that Bitcoin or cryptocurrency is doomed, we are here to assure you that the sell-off will be over soon and we can resume our rally to the $100k level soon.
This makes right now the best time to buy the deep and Hodl. And the best platform to Buy cryptocurrencies and exchange your fiat for crypto is Kucoin.
Easy Steps From Beginner To Pro Crypto Trader
You can speed up your learning journey by reading our How To Trade Bitcoin Guide. This guide is the best for crypto traders who wants to get familiar with the basics of Bitcoin trading. You can also check out our top list of Best Bitcoin Exchanges To Trade With.
Recommended Bitcoin Trading Platforms: